True story. When we decided to add art to our site, we looked at each other and almost instantaneously one name came out of both of our mouths: Bill Tansey. We've admired Bill's abstract botanical and landscape paintings for years. Their stylized forms and unique color combinations are wonderfully charming and sophisticated. But, don't just take our word for it. Designer Young Huh has a Bill Tansey painting in her own home. And, Nick Olsen famously used one of Bill's paintings in his Kips Bay Show House room in 2017.
Before focusing almost entirely on his art, Bill was an accomplished NYC event designer and a favorite among, NYC's elite (even planning Jen's wedding!). In the past few years, Bill's work has been shown at Guild Hall in East Hampton, the Provincetown Art Association and Museum as well as installations at the Park Avenue Armory in New York City. And, he received the Catherine and Theo Hios Best Landscape Award at Guild Hall by curator Maria Prather of The Metropolitan Museum of Art.
All of Bill's work on our site are originals. They are signed and come finished in a silver gilt frame.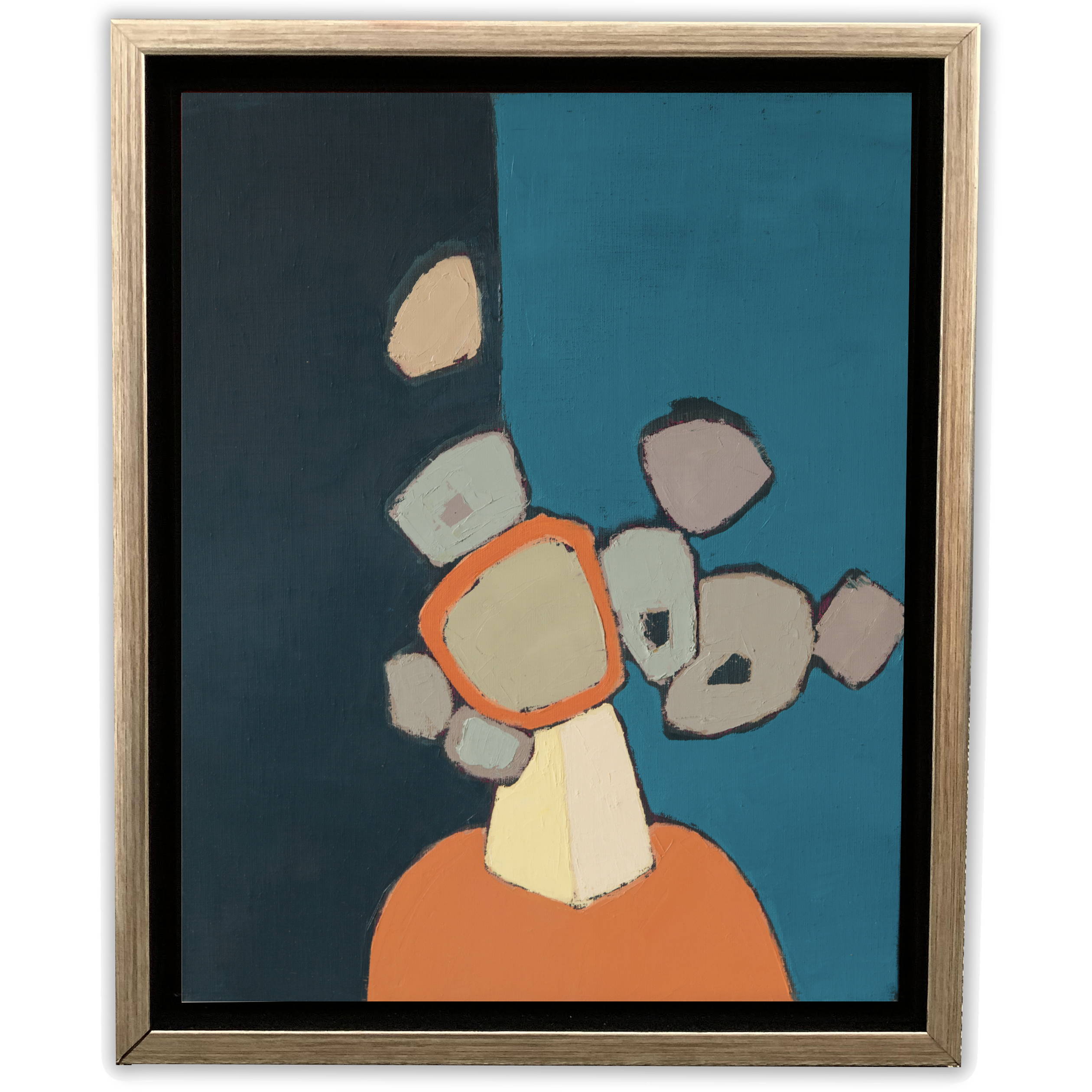 Fete Home: What do you love about what you do for a living?
Bill Tansey: Both my painting and photography allow me to constantly discover and examine myself and my environment. They force me to focus and be honest in the moment, it has nothing to do with the past or present.
Fete Home: What are you most inspired by?
Bill Tansey: Anything can be an inspiration: light, texture, color, music and my partner. I just need to be open.
Fete Home: What are some of the ways you love to incorporate small scale art into a home?
Bill Tansey: Most of the art work that I own has some sentimental meaning behind it. It was purchased on a trip, or bought because I followed the artist and we either had a connection socially or their work triggers a nostalgic cord with in me.  
Fete Home: We think of art as items that spark conversation. What's the conversation you hope to achieve with your work?
Bill Tansey: I would hope what I create brings some joy, comfort or a sense of beauty to those that view it.
Fete Home: What's your go-to hostess gift?
Bill Tansey: Flowers. People love flowers.
---