Introducing the Chinoiserie Collection
There is so much to love about Chinoiserie: gleaming materials, show-stopping colors, fantastical scenes and exquisite details. It's playful and sophisticated at the same time.
Exotic and elegant at once. The best of ALL our favorite worlds.
And, like all the styles we love, it can absolutely work in any décor. Just pick pieces and motifs you're drawn to, incorporate with the furnishings already in your home, and you'll instantly add unique flair with a bit of international flavor.
Easier said than done, you may think. But think again! Here just a few of the ways you can infuse your décor and entertaining with Chinoiserie chic.
Exotic Accents
Yes, upon first look it's a simple side table, functional really, perhaps a catch-all for keys and mail, or a place to set your Sunday morning coffee as you read the paper. Add a beautiful ceramic objet like these whimsical pears, a sweet bone treasure box or a stylized box with malachite pattern and it becomes the scene stealer in the room.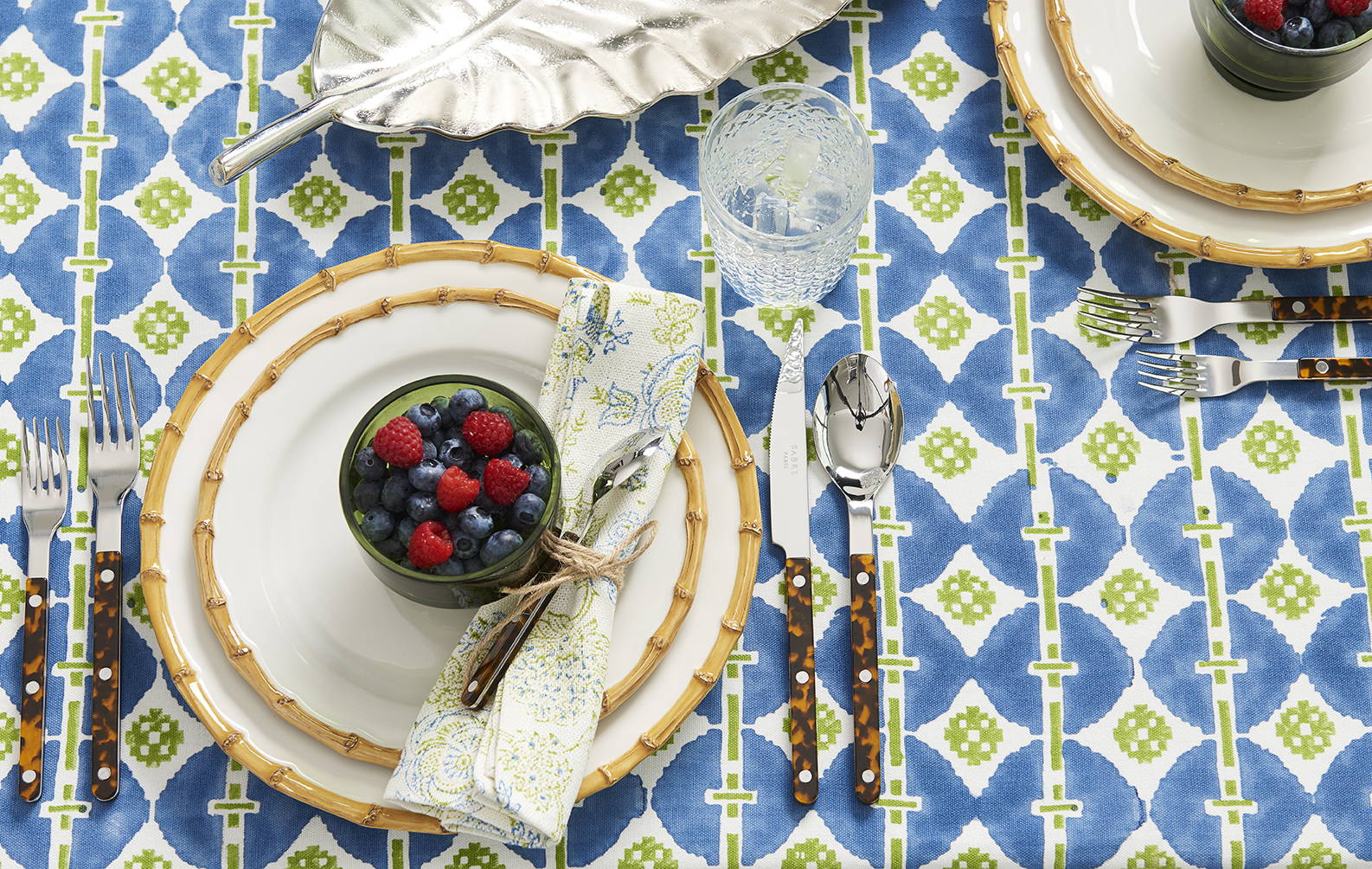 Top Table Picks
Whether you're going for a formal vibe or something more festive, there are so many ways to work in this style's inimitable glam. You could try entire place settings featuring a bamboo motif paired with bold tortoise flatware, or just mix in a few pieces for a playful pop—think table linens, accent dishes…even this fun salt-and-pepper shaker set. We love the way little details like these can get dinner party conversation flowing around travel to far-off places (both real and imagined!).
Cocktails Anyone?
We love an exotic cocktail, and what better way to serve it up than in glassware that has a story to tell. Swirl Glasses set a laid-back tropical tone, and have an almost vintage vibe with their tiered, pagoda-like lines. And we always serve drinks with little nibbles, so these dessert bowls for savory snacks (or chocolates!) are the perfect way to make a subtle but striking statement.
Be sure to check out how Kayce Hughes has styled our Chinoiserie Collection. And as we continue to add new pieces to the mix, we'd love to hear how YOU do Chinoiserie in your home. So let us know! P.S. You know we love pics, too…
Shop This Look
---