Paige Minear Sets An Easter Table With Fete Home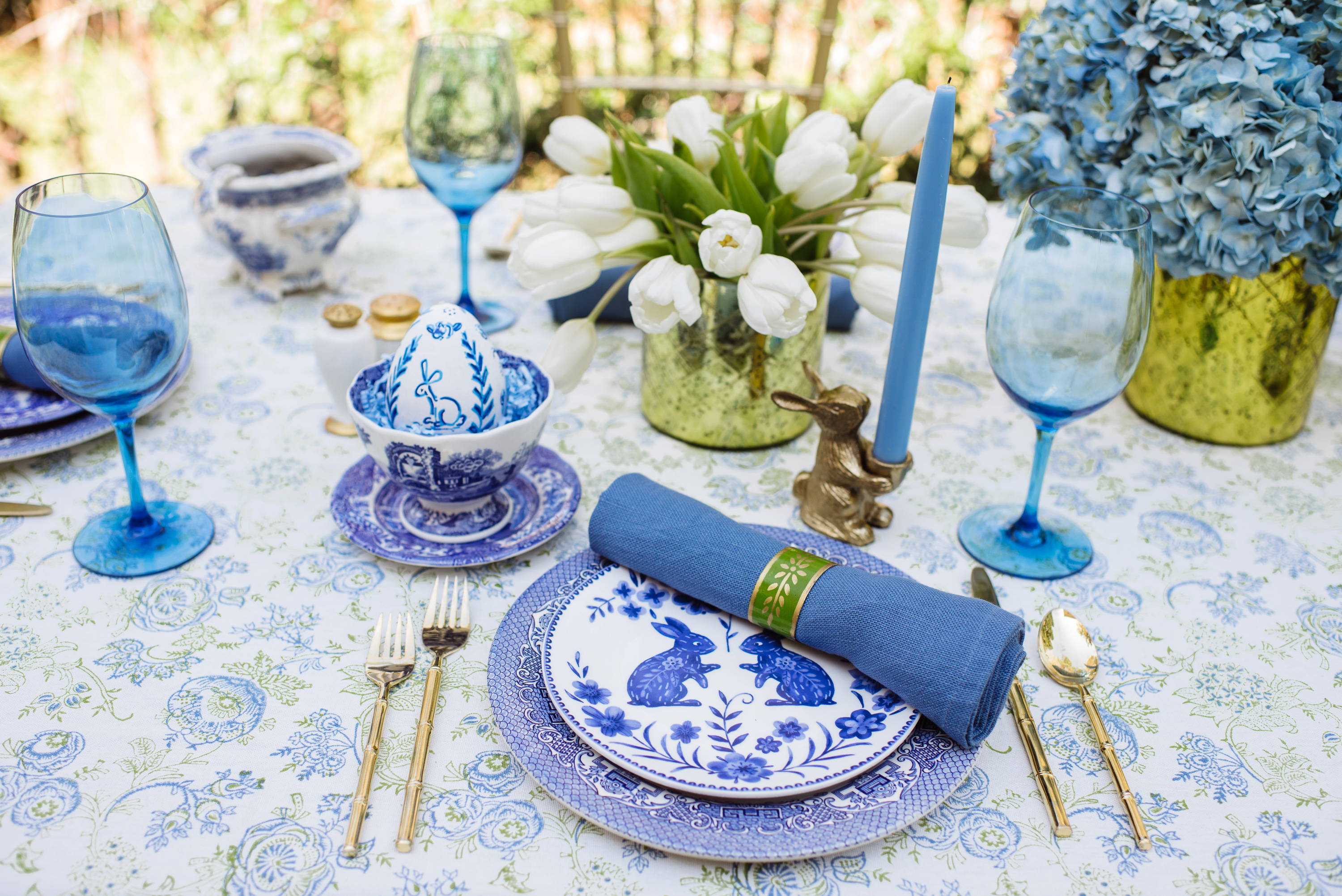 We love everything our friend Paige Minear does! She's always trying something new and inspiring her readers on her blog, The Pink Clutch. Paige sees her home as a canvas, and let's her creativity run wild. She lives life with color and joy and is a consummate hostess. She jumped at the chance to set an Easter Table using our Eloquence Tablecloth, Everyday Napkins in blue and Etched Vases along with vintage items she's collected over the years. The soft blue and green color palette pulled from our Eloquence Tablecloth is perfect for spring and coordinates so well with vintage blue and white dinnerware.
Paige added sweet hand painted paper mache eggs from Giddy Papperie tucked into blue and white cups and saucers. Paige suggests placing them in clear cello bags with ribbon and sending them home with your guests to use in their own homes.
---
Proving that a good foundation is all you need for a variety of beautiful table settings, Paige switched out a few items and created an easy alfresco table for spring. Here, Paige mixed her Spode dinnerware and gold bamboo flatware along with vintage candlesticks and napkin rings and our Fete Home exclusive Eloquence Tablecloth, Everyday Napkins in blue and our Etched Vases filled with tulips and hydrangea. The mix is feminine but unexpected, sophisticated but easy - perfect for a spring luncheon with your girl friends, a wonderful spring brunch for your family or dinner alfresco.
Here's a tip for easy-peasy flower arranging that we learned from Paige: Hydrangea are so large that just a few fill a vase easily. Of course, you can buy hydrangea from the grocery store (or clip them from your lawn – if you're really lucky!), but if you're looking for a bargain source, check out Dollar Hydrangea. And, be sure to follow their instructions for caring for your flowers.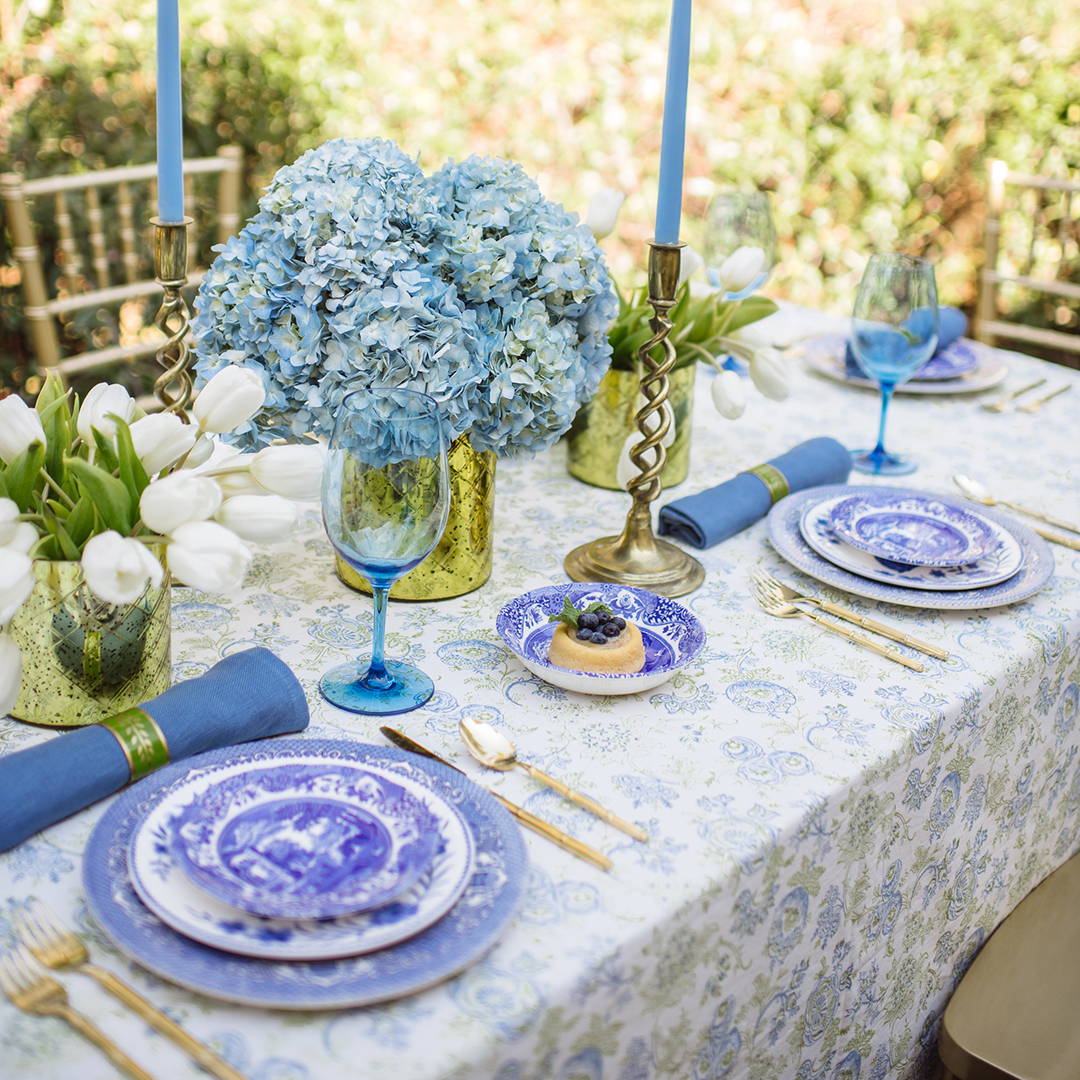 ---