Bold, graphic and oh so cool, Ron Giusti's mini paintings had us at first glance. We immediately started creating pairings, plotting gallery walls and planning which friends deserved a punchy present.
An artist\designer living in the gorgeous Pacific Northwest, Ron is inspired by Asian culture, graffiti, pop art, and music as well as some of the great abstract expressionists.
What we love most about Ron's Mini Series, which we are thrilled to represent, is its versatility. These pre-framed, one-of-a-kind pieces look amazing grouped in multiples, but work just as wonderfully on their own. Tuck a piece into a bookcase, lean a piece against a wall by your desk, the possibilities are endless. Read on for Ron's suggestion about where to place these minis. And, shop this collection before it sells out.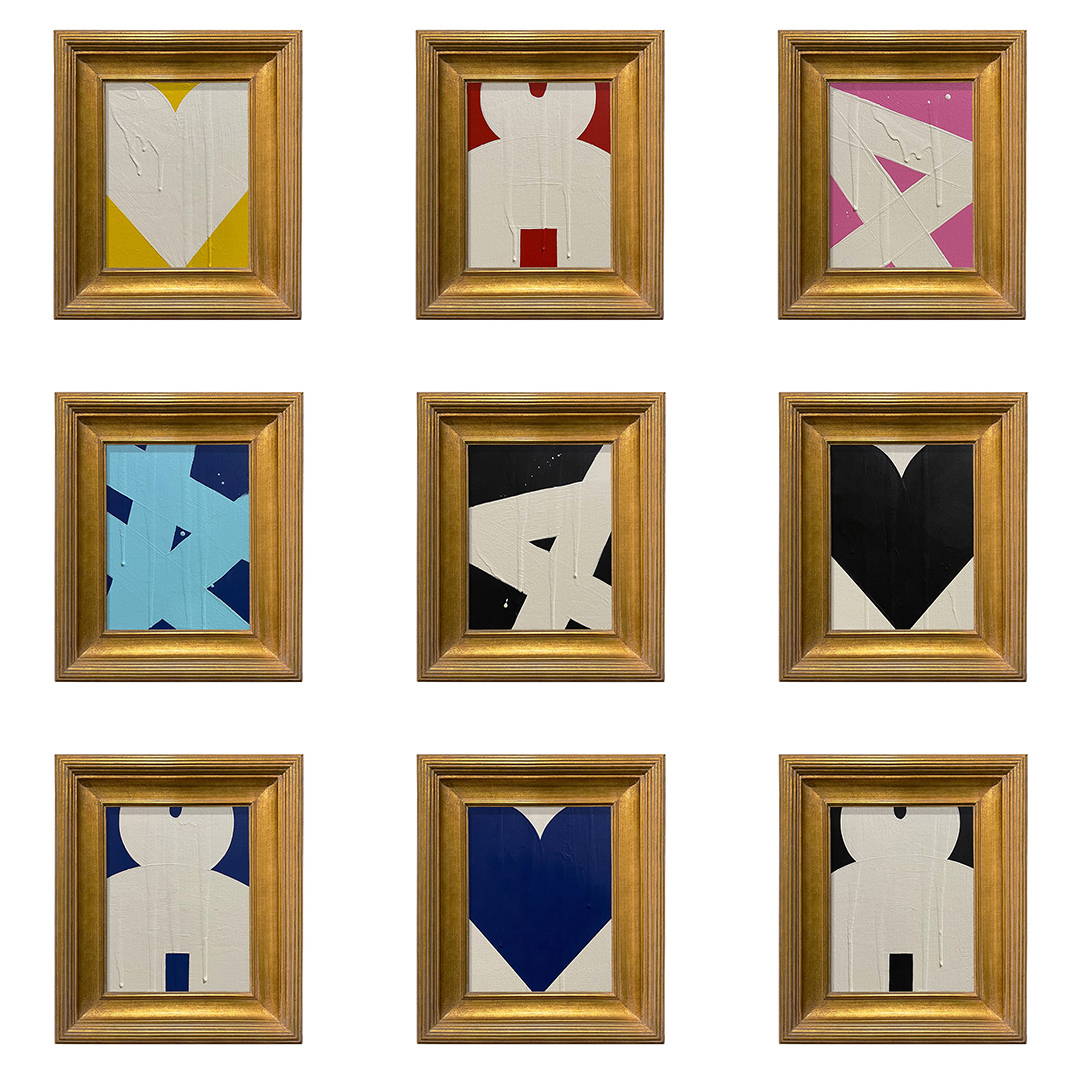 Fete Home: What do you love about what you do for a living?
Ron Giusti: What I probably love the most is that I can play with ideas that at times are so random and turn them into something that people want to hang in their homes. I'm so grateful for that.
Fete Home: What are you most inspired by?
Ron Giusti: I'm heavily inspired and influenced by Asian culture. The masterful way an ancient past is mixed with todays vibrant and modern world — it's gorgeous. And I also love how the most simplest of things are made into beautiful works of art.
Fete Home: What are some of the ways you love to incorporate small scale art into a home?
Ron Giusti: I love to put art in the kitchen between the countertop and upper cabinets. I keep my very first Mini Heart in my kitchen.
Fete Home: We think of art as items that spark conversation. What's the conversation you hope to achieve with your work?
Ron Giusti: It would probably be that instantaneous internal conversation that someone has when they see one of my pieces for the first time and say, "I love that." They have no backstory on the piece and may not know anything about me, but they see my art and know right then and there they want it. I'm a very visual person and I'm no different — If I see a piece of art that speaks to me like that I have to have it.
Fete Home: What's your go-to hostess gift?
Ron Giusti: A great red wine & handcrafted chocolates.
---