Block Print Linen Placemat (16" Diam.)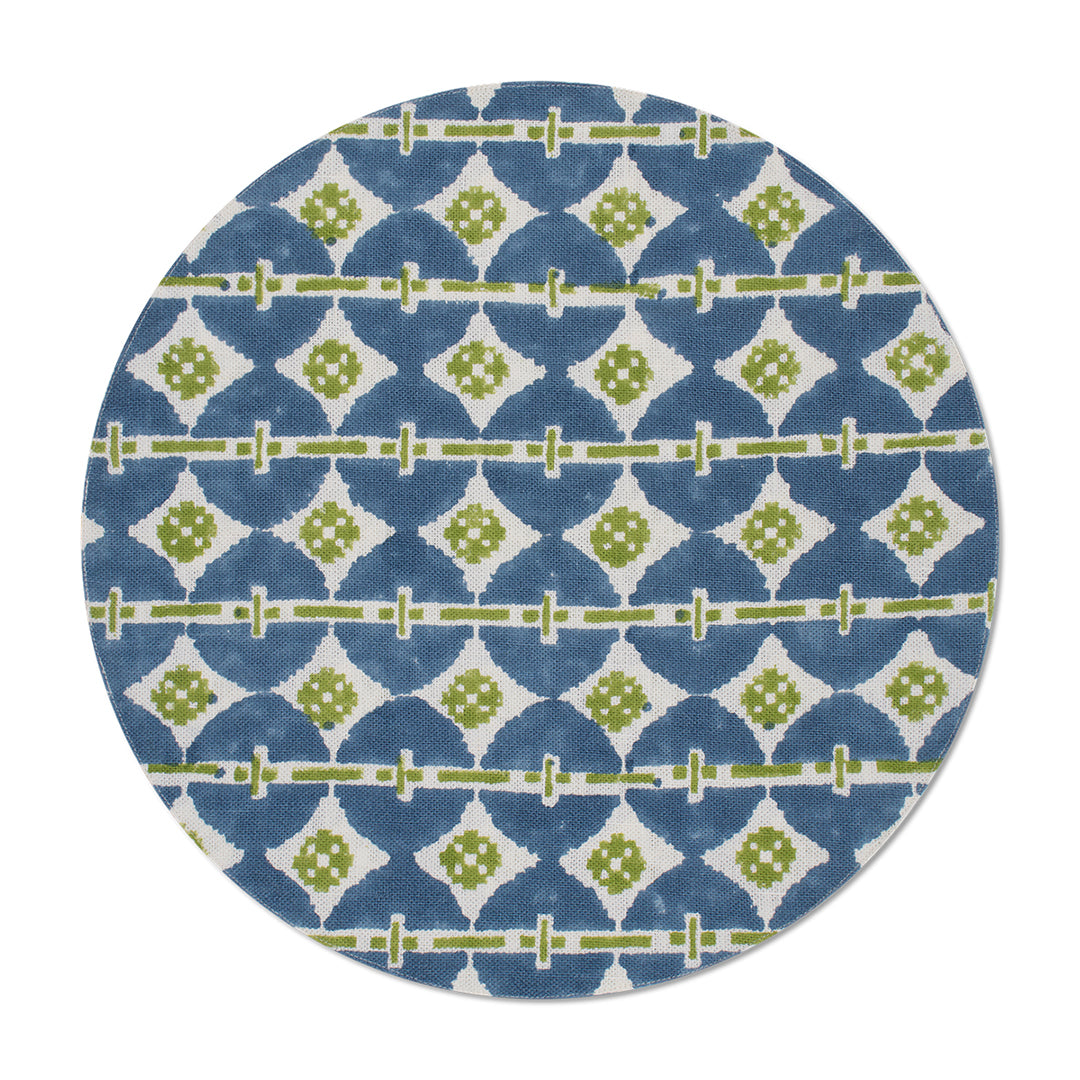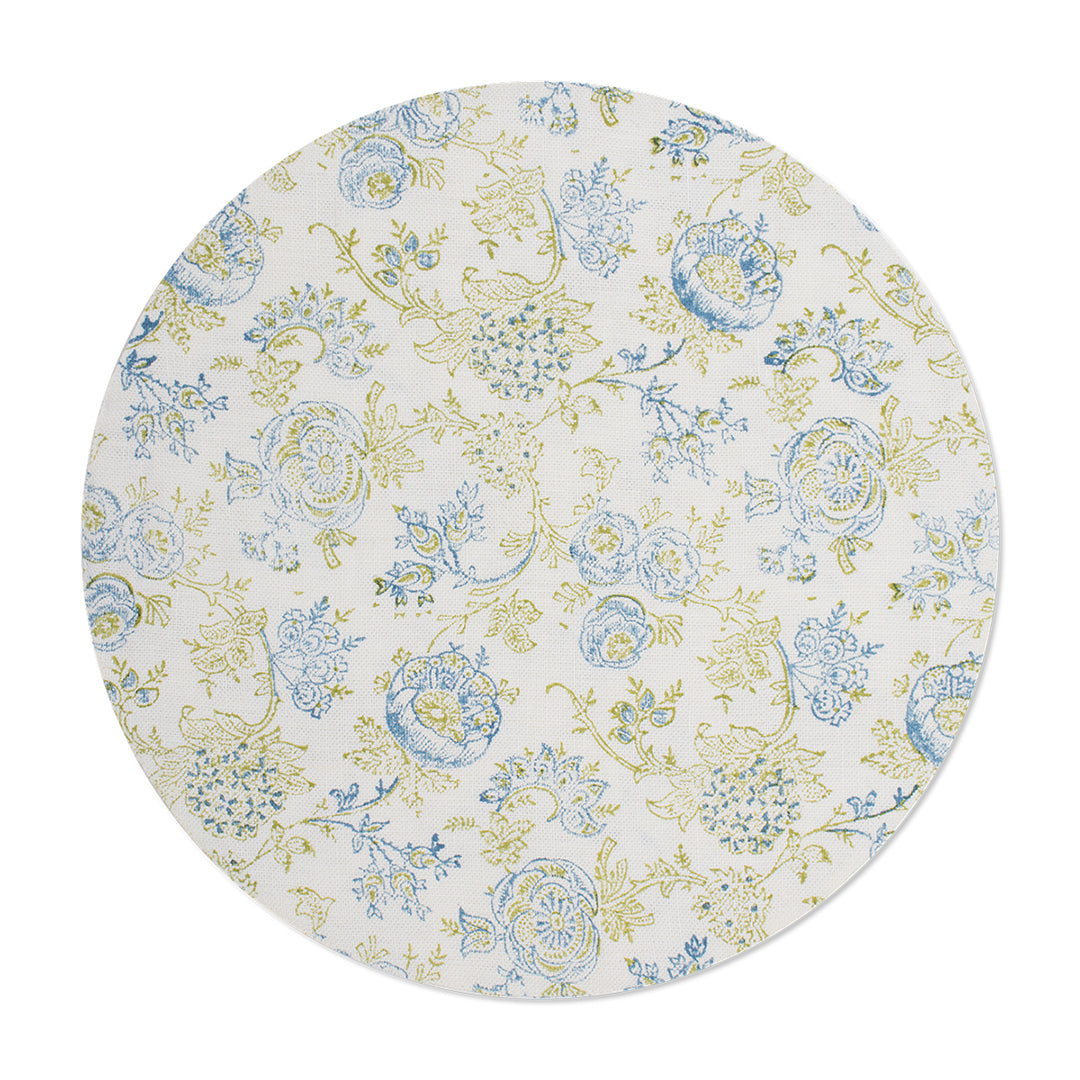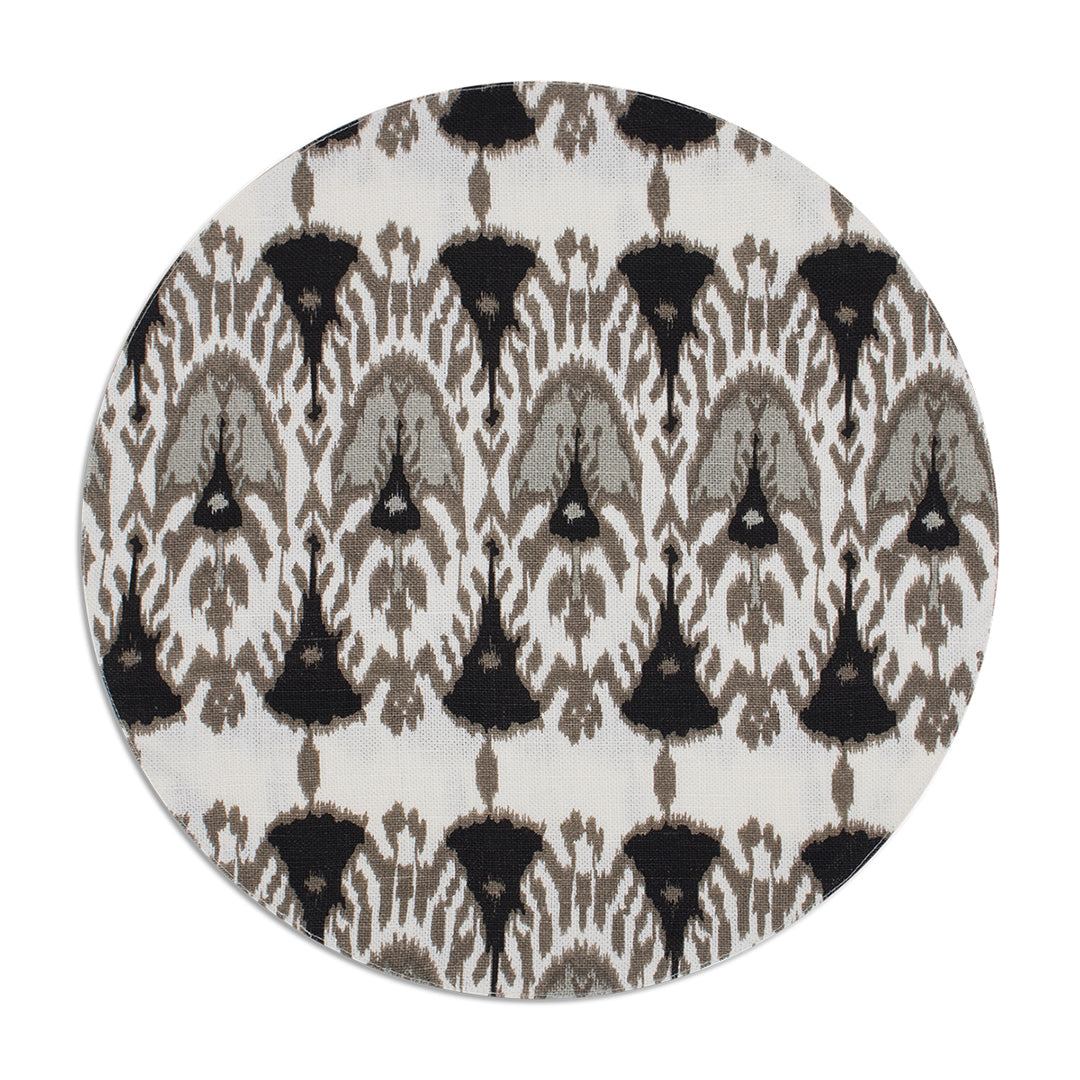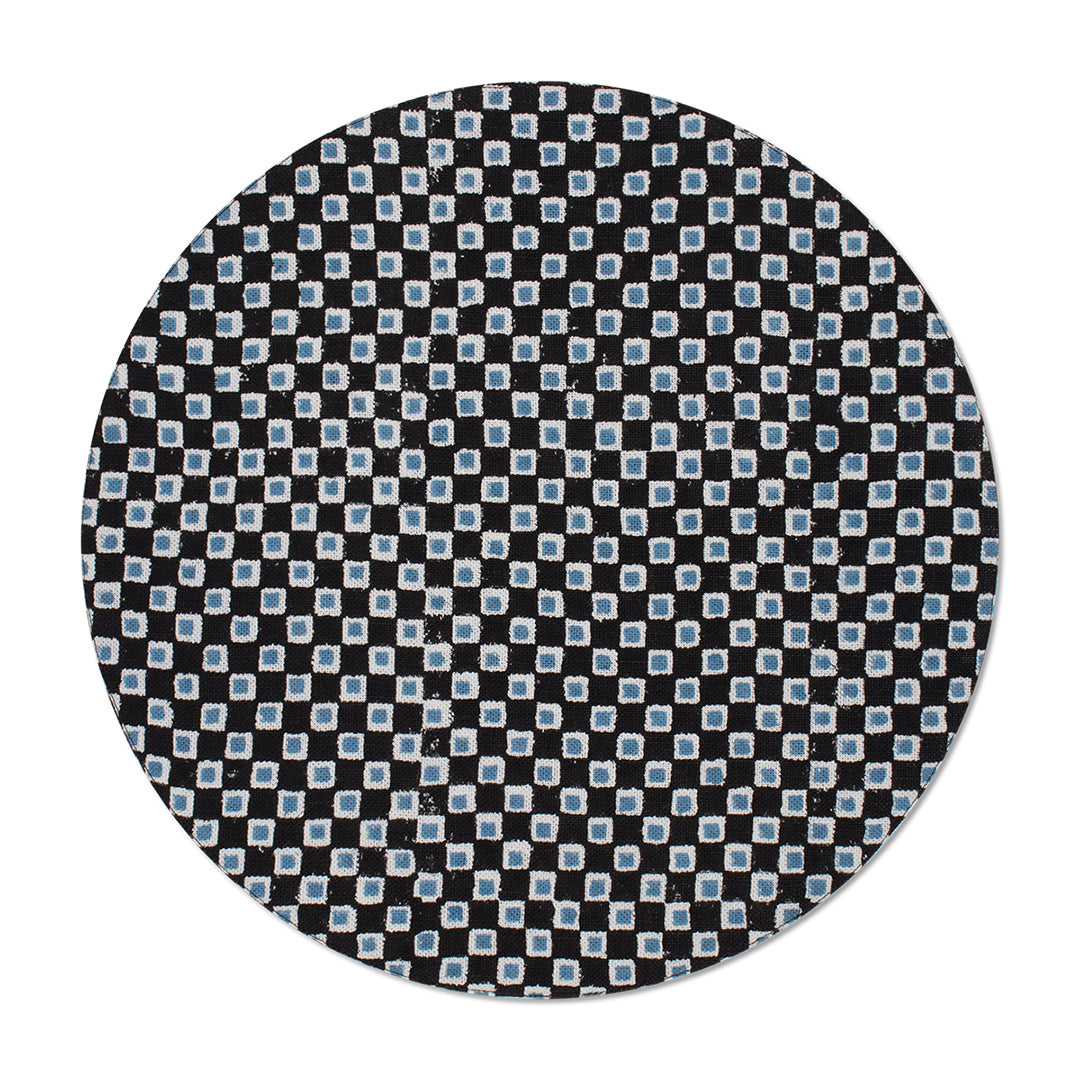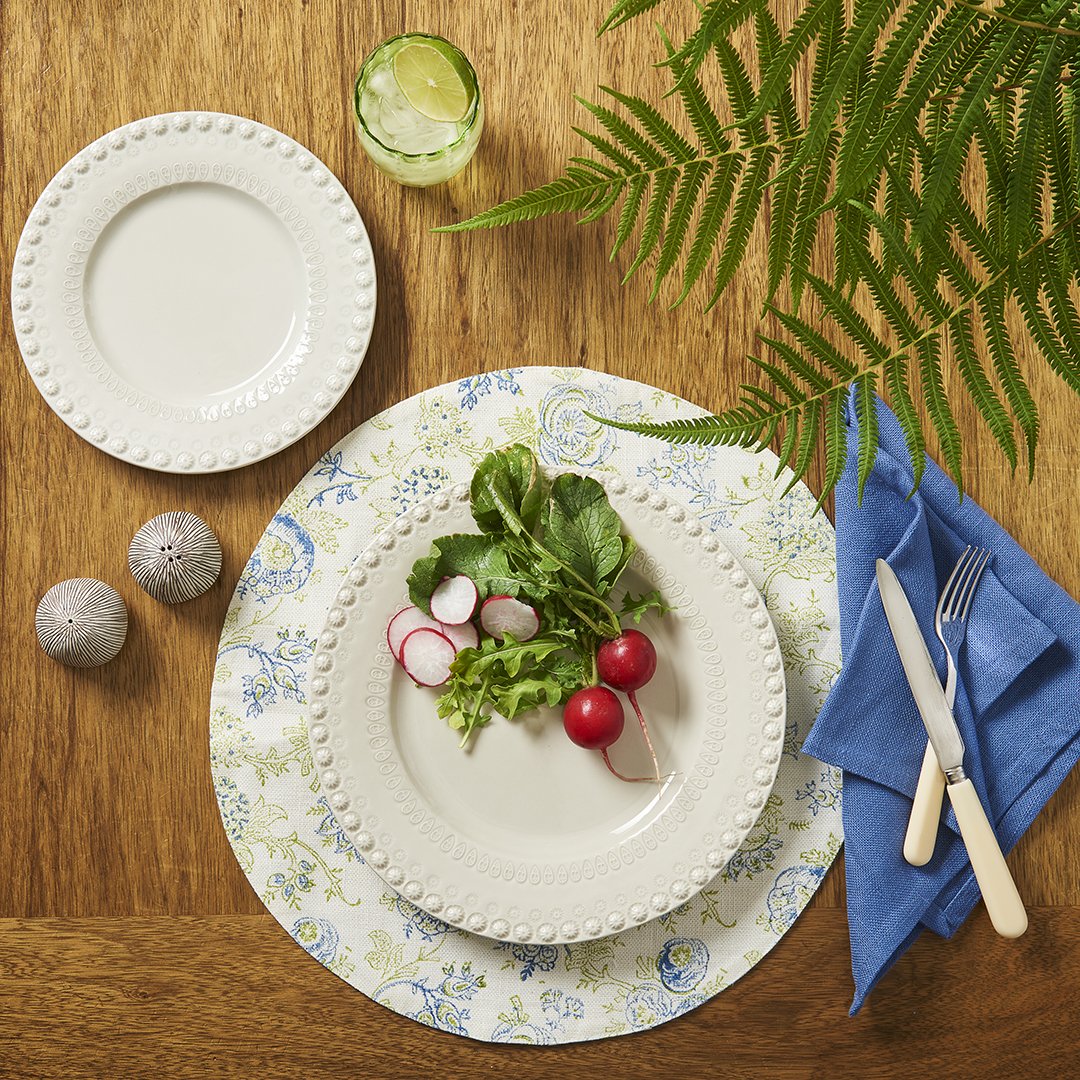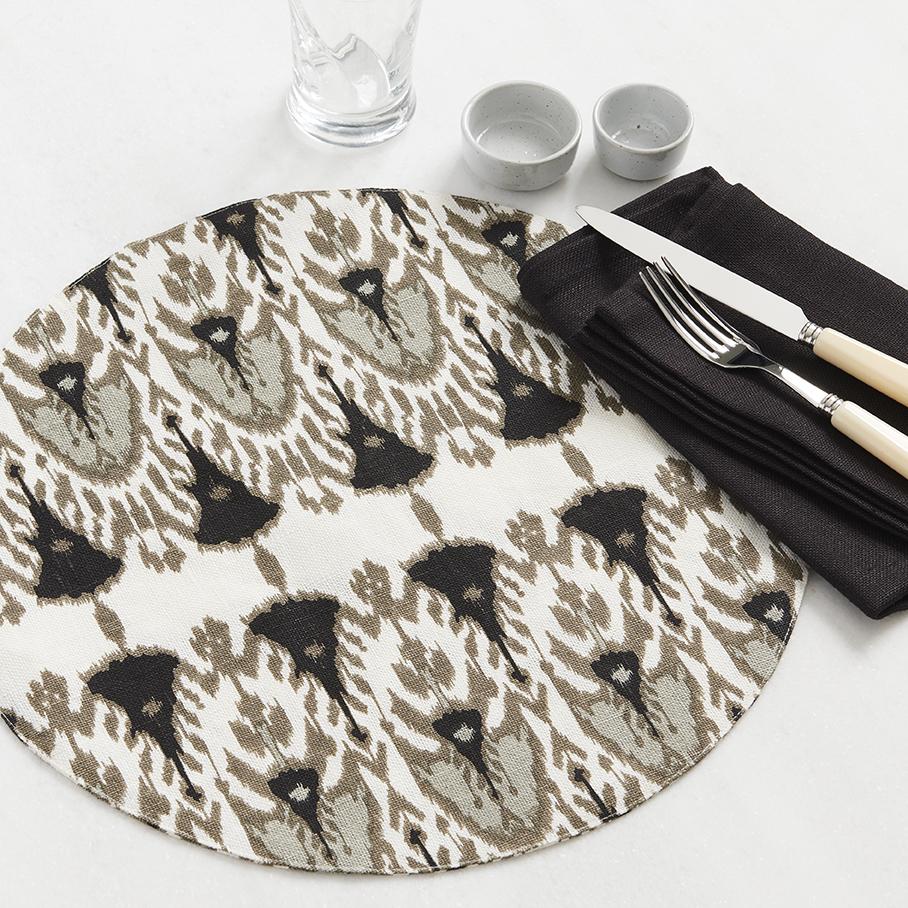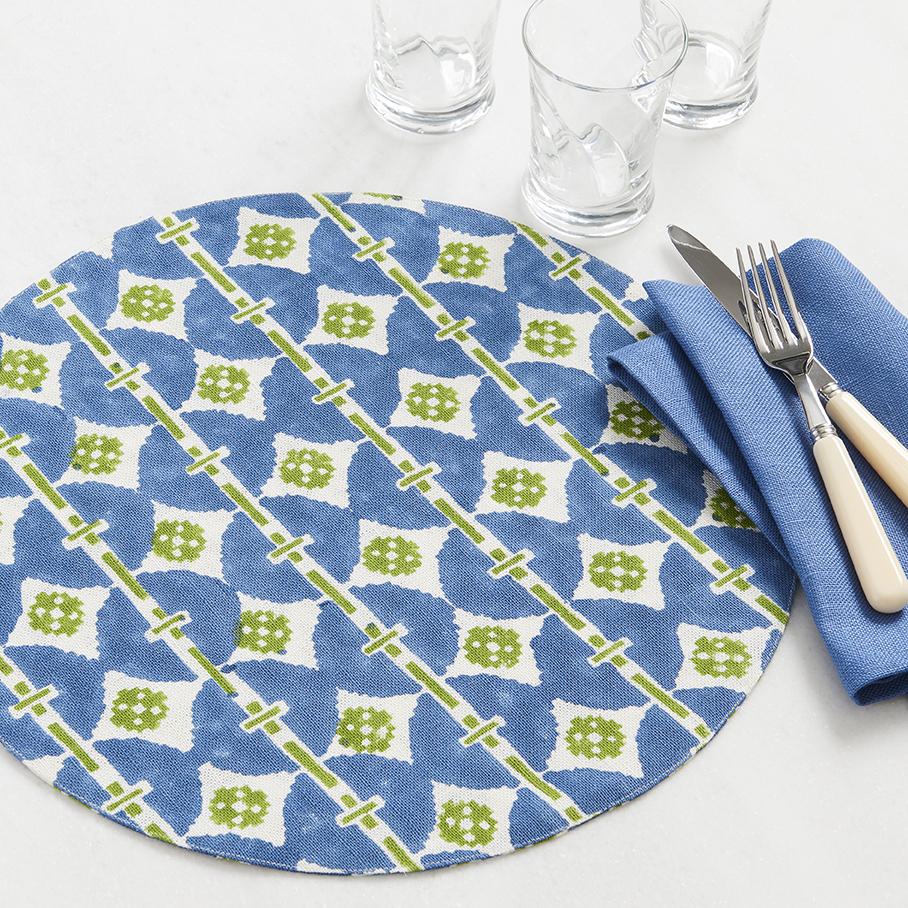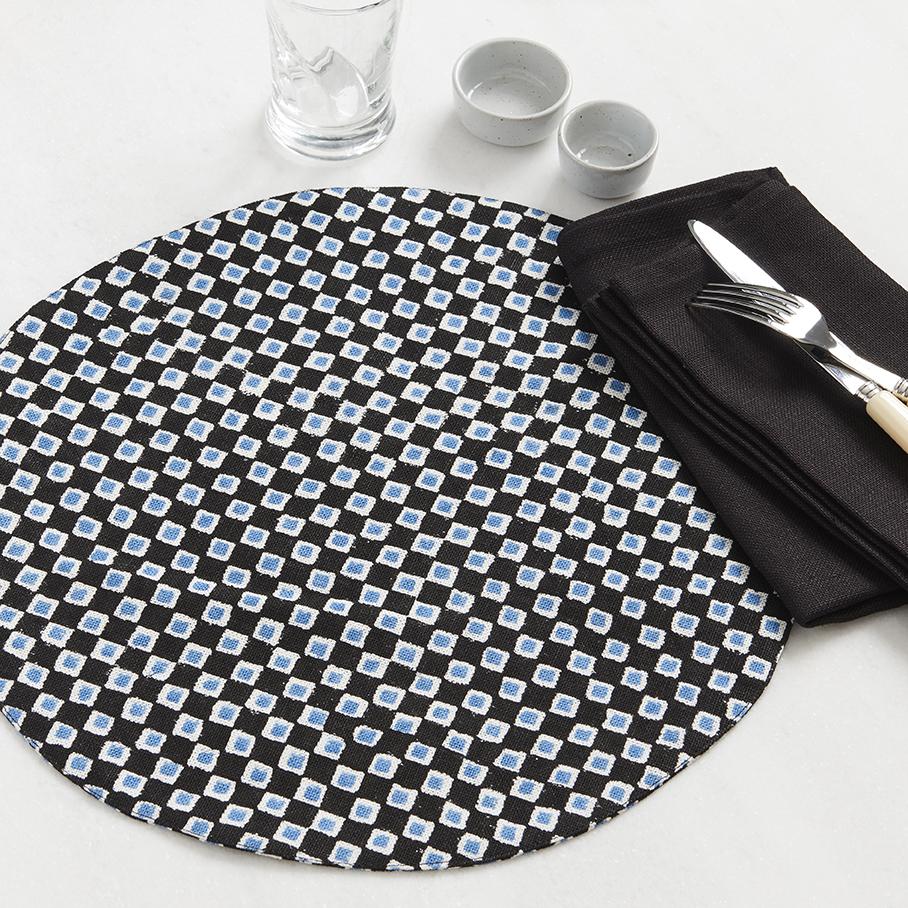 Block Print Linen Placemat (16" Diam.)
Pattern:
Eloquence Light Blue & Green
Description
|
Product Info
Description
Hand blocked, linen placemats in vibrant patterns and a variety of colors that spark joy and add amusement to your table. Our artisans carve our patterns into wooden blocks and then stamp this high quality linen with rich color. The centuries old process ensures tiny variations of character in the layout and the result is perfection in look, feel and function.
We have designed and produced this piece exclusively. You will only find it here.
100% softened linen.
Dimension
Rectangular: 14" x 20"
Round: 16" Diam.
Pricing
Priced individually (minimum order of 4 required).

Care
Machine wash in cool water with like colors. Line dry and use warm iron when necessary. The more this linen is washed, the softer it will feel.
Things to avoid: bleach, machine drying and dry cleaning.